A few people have asked when HttpWatch will support the IE 9 Beta. We've got a few IE 9 specific enhancements planned, but the latest version of HttpWatch already works with it:
The IE 9 beta has a great new minimalist user interface. It's so minimal in fact that it may initially give you the impression that HttpWatch is not available.
The default Tools menu: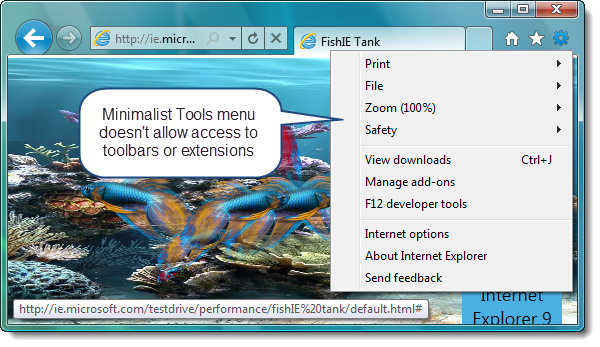 is a cut down version of the normal Tools menu. You can access HttpWatch on the normal Tools menu by pressing F10 or permanently enabling the menu bar: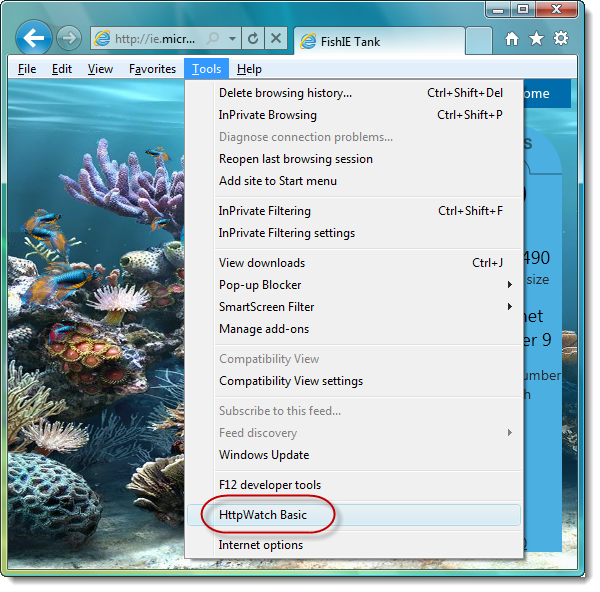 The HttpWatch toolbar button is still available but it's on the Command bar and that's hidden by default. If you permanently enable the Command bar then the HttpWatch button will always be visible: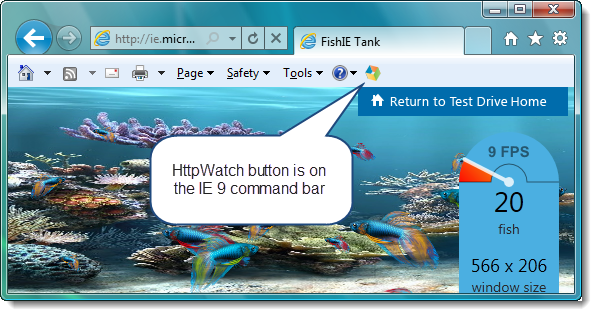 If you prefer to keep the default IE 9 user interface configuration, you can still access HttpWatch by using the Shift+F2 shortcut key when the keyboard focus is in the web page itself.
IE 9 now keeps track of how much overhead each add-on contributes to the page load time (Navigation) as well as the overhead during the loading of a new IE window. This confirms that the HttpWatch add-on has no significant impact on the performance of IE: