We are pleased to announce that HttpWatch has won the Jolt 2009 Software Excellence Award in the Utilities category: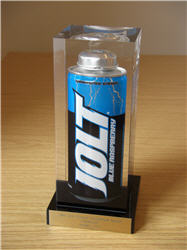 The Jolt web site describes the purpose of the awards as:
"… recognize the most innovative, trend-making, ahead-of-the-curve products. Jolt-award winners are the software products, books and technologies that developers should be using today."
The judges are a hand picked group of forward thinking gurus from the software industry who:
".. define which software development products are ahead of the curve. They honor products that are universally useful, that are simple, yet rich in functionality, or that redefine their product space."
So, it is a great honor to have HttpWatch considered for and to win such a prestigious award.