The latest update to HttpWatch includes experimental support for the beta version of Microsoft Edge (Chromium). Full support, including automation, will be added at a later date when Edge (Chromium) is officially released.
The Microsoft store does not yet support chromium based browser extensions but you can install the HttpWatch extension from the Chrome web store instead. The following steps guide you through adding HttpWatch to Edge Chromium
1. Install HttpWatch 12.1
Download and install the latest version of HttpWatch
2. Install Edge (Chromium Beta)
You can download the Edge Insider Beta Channel from https://www.microsoftedgeinsider.com/
3. Allow Edge to Install HttpWatch from The Google Web Store
Open Edge (Chromium) Beta and go to …->Extensions or enter 'edge://extensions/' in the location bar. Then select 'Allow extensions from other stores' and click Allow: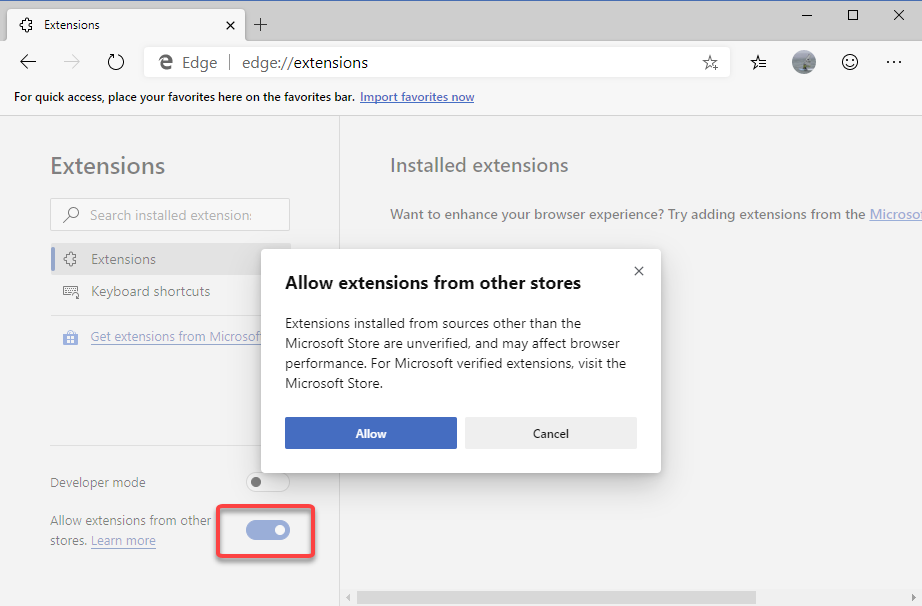 4. Install the HttpWatch extension from the Chrome Web Store
In Edge open the HttpWatch extension page at:
https://chrome.google.com/webstore/detail/httpwatch/dajhhgiioackgdldomhppobgjbinhimh
Then click 'Add To Chrome' which will add the extension to Edge: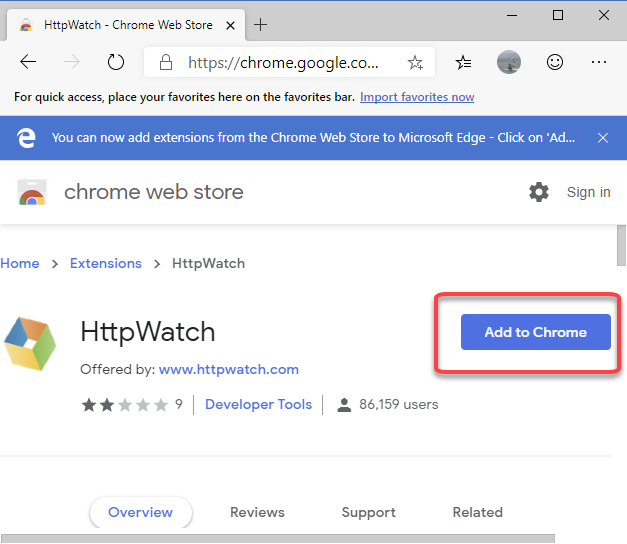 Once the extension has been added you can either access HttpWatch from the toolbar icon or by right clicking on the web page and selecting 'Open HttpWatch'.