The latest update to the HttpWatch Basic and Professional apps adds supports for the iPad. Customers who have purchased the Professional app can download the update onto their iPad for free.
On the iPad the app now has a split screen button: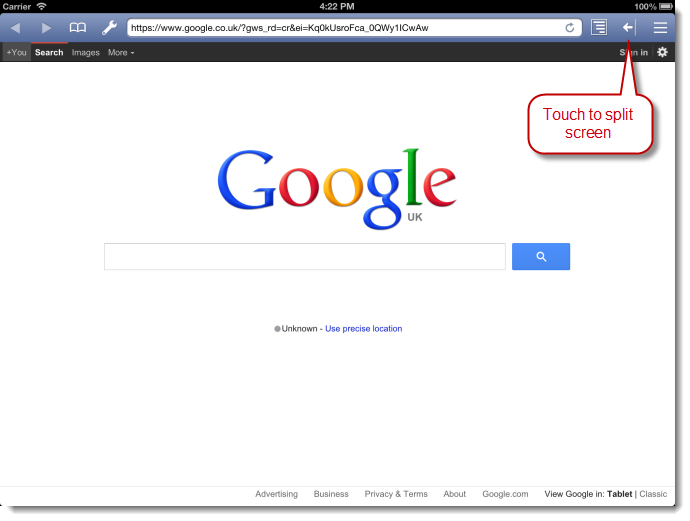 which will display the browser next to the waterfall chart of HTTP requests: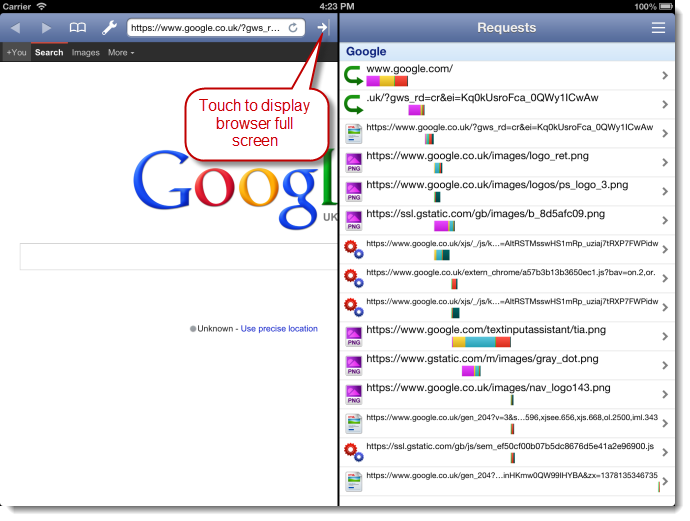 In portrait mode the display is split horizontally: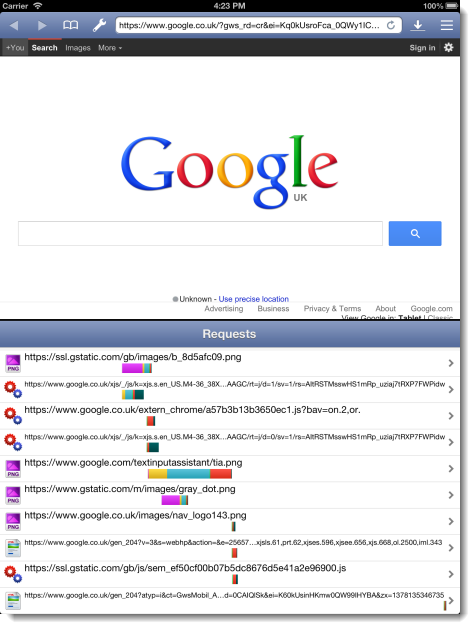 If you have suggestions on how we can improve the HttpWatch iOS apps please contact us directly or use the 'Rate this App' menu item.