HttpWatch version 8.0 has been released and is now available for download.
Any customers eligible for a free upgrade to HttpWatch Professional can install the latest version using their existing license key. If you're not sure whether your license will work with version 8.0 go to Help->Check For Updates in HttpWatch and it will show you any available updates or upgrades.
What's New?
Supports Firefox 10.0
HttpWatch 8.0 works with Mozilla Firefox 10.0: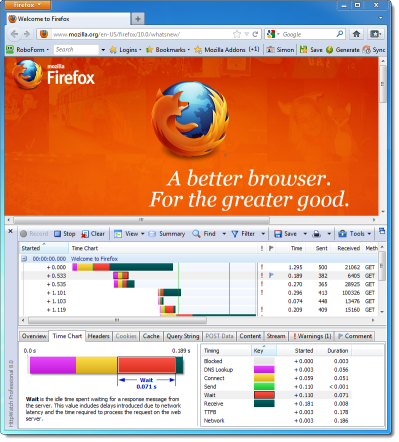 Windows 7 Taskbar Previews
HttpWatch Studio supports Windows 7 taskbar previous making it easier to switch between log files: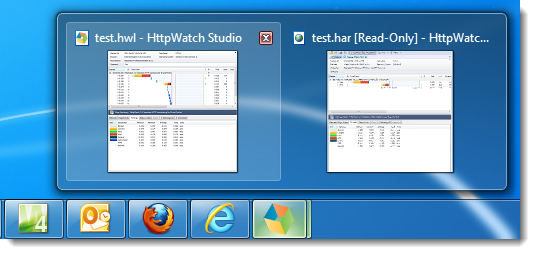 New ID and Connection ID Values
The ID provides a simple way to uniquely identify entries in an HttpWatch log file: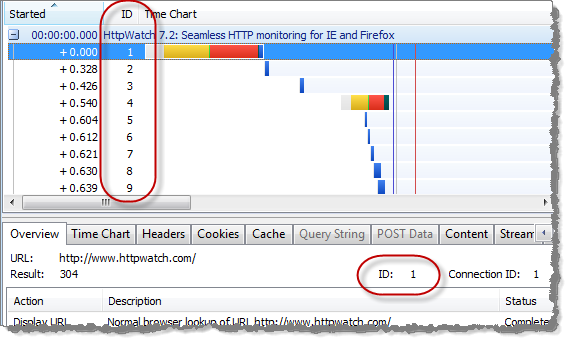 and the Connection ID shows which TCP connection was used by each request: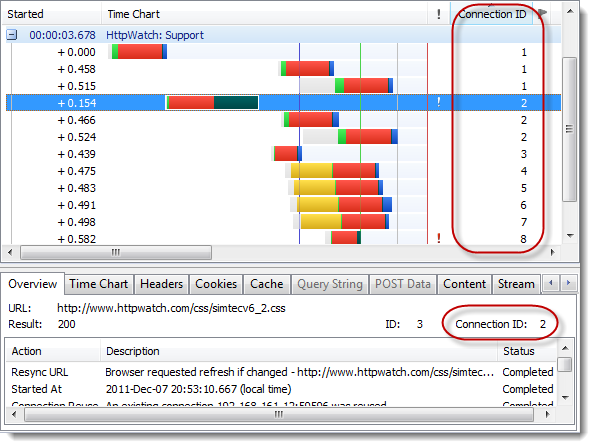 Add Comments to Pages and Requests
You can now add comments to the log file within the browser or in HttpWatch Studio: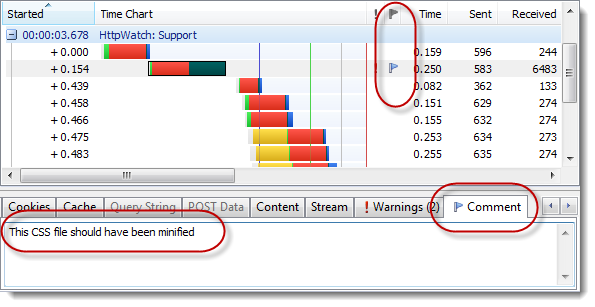 Supports HTTP Archive (HAR) 1.2 File Format
HttpWatch 8.0 supports the enhanced the HAR 1.2 file format for importing and exporting data to other tools and environments: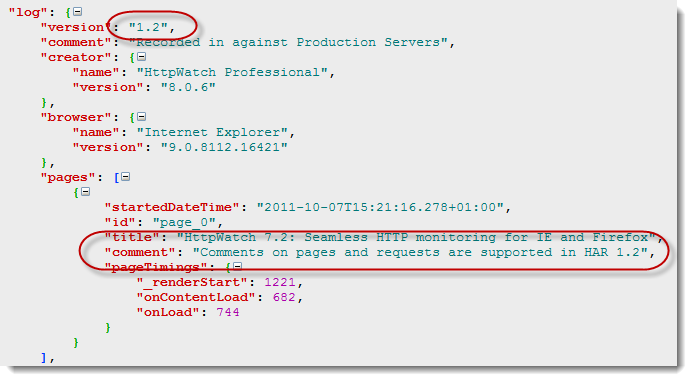 Add any Header, Cookie, Query String or POST data value as a Grid Column
Track changes to headers, cookies or other parameters more easily by adding them as a column to the main request grid: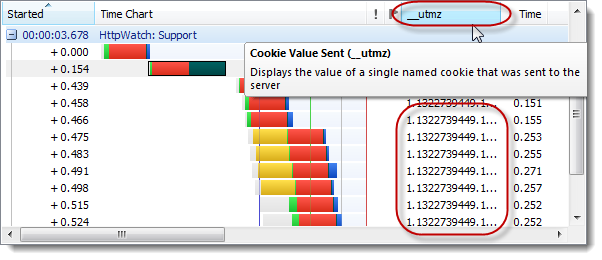 Easily Add Data Items as a Grid Column
Almost every data item displayed in HttpWatch can be quickly added to the main request grid using a context menu item: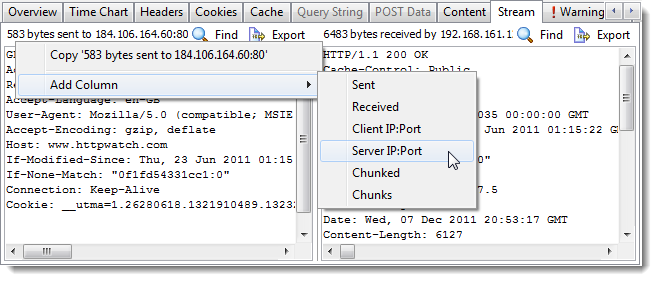 A more detailed list of changes is available in the version history.